Currently viewing the category: "Creativity"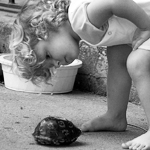 Walt Disney's "Four Cs"—A Curious Omission
"This special secret, it seems to me, can be summarized in four Cs. They are curiosity, confidence, courage, and constancy…" ~Walt Disney (emphasis added)
Continue Reading

→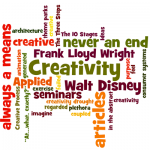 (Note: This posting is consolidated from two earlier posts.)
Creativity—Always a Means, Never an End
A quick Google search for "steps of creativity" turned up a plethora of Web articles.
Continue Reading

→